New Zealand Teddy Bear Range
Bear With Us current range includes traditional NZ made jointed child safe teddy bears. Some of the well known and loved Bear With Us (and Harrison Bears) traditional teddy bears are back in production including Baby Ted, Dougal, Cameron, Fraser, Gordon and Douglas.  Another generation of teddy bear lovers are now able to enjoy the companionship of a replica design traditional jointed childsafe teddybear of yesteryear.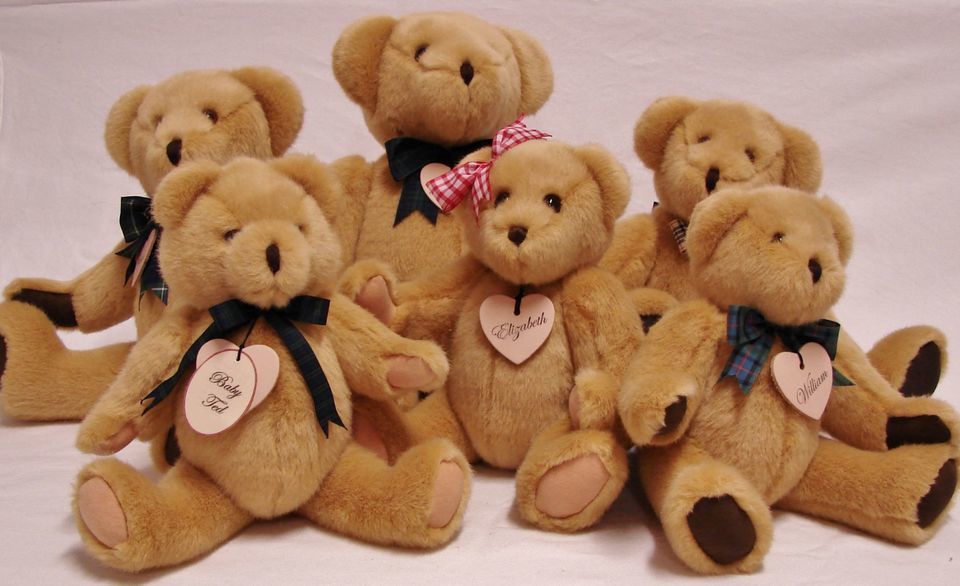 Contact Bear With Us via Email info@bearwithus.co.nz for your nearest stockist.